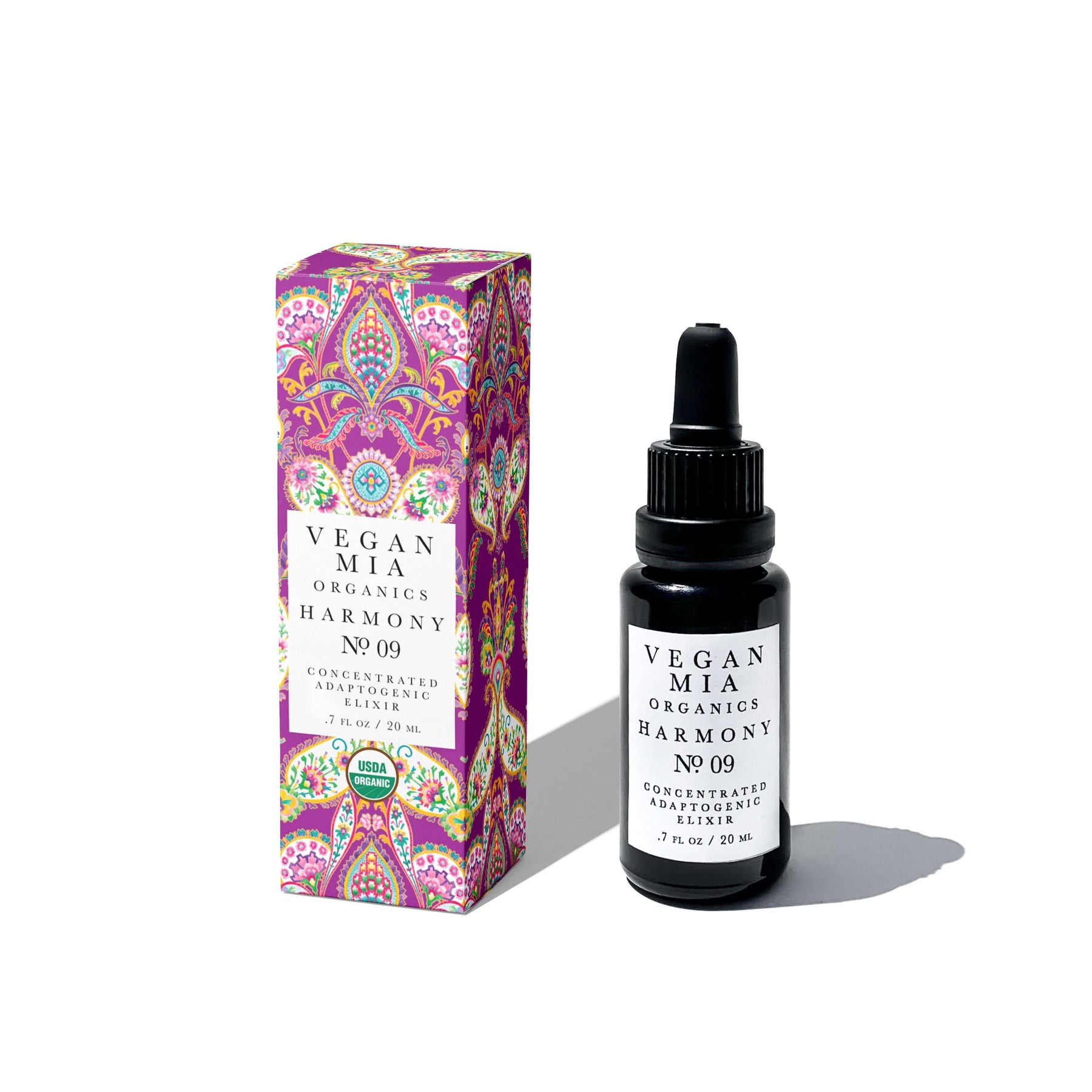 VMO Ultimate Glow Ritual Set
We offer you a 100-day money-back guarantee. Use our products for 100 days, and if you don't love them, just contact us and we'll give you a full refund. You don't even need to send the products back to us! That's how sure we are that you'll love them!

RADIANCE + CLARITY + STRENGTH + HARMONY 
Treat yourself to the full VMO Glow experience!  This set includes full-size bottles of our Radiance Superfruit Serum, Clarity Balancing Elixir, Strength Antioxidant Elixir, and Harmony Adaptogenic Elixir.
The VMO Glow skincare ritual is based on a concept we have termed "bioactive alchemy."
BIOACTIVE ALCHEMY™  /ˌbīōˈaktiv/ /ˈalkəmē/   n. - The almost magical process of combining and transforming potent, biologically active, organic botanicals to create your own unique skincare gold.
Everyone's skin is unique and constantly changing with the seasons and the needs of our bodies.  Our products are designed to let you customize your skincare and change it up as your needs change.  Be your own skincare alchemist and create the blends that work best for you!
The Ritual: Our Radiance Superfruit Serum is the foundation of the VMO Glow Ritual.  It is a fragrance-free blend of 7 precious fruit oils that deeply nourish and hydrate your skin.  It is gentle enough for all skin types and effective enough to be used as your only skin treatment AM and PM
From there, you can create a custom blend by adding a few drops of the elixirs of your choice.   Here is one of our favorite blending rituals.
AM Ritual:
PM Ritual:

If you are sensitive to essentials oils, we recommend that you stick with the Radiance Superfruit Serum and Harmony Adaptogenic Elixir blend - both are free of any added fragrances.

The beauty of Bioactive Alchemy and the VMO approach is that we empower you to craft a skincare ritual that is personal, powerful, and thoughtfully created.