Strength Antioxidant Glow Serum
We offer you a 100-day money-back guarantee. Use our products for 100 days, and if you don't love them, just contact us and we'll give you a full refund. You don't even need to send the products back to us! That's how sure we are that you'll love them!

A synergistic blend of healing teas, herbs, and flowers infused in nutrient-rich plant oils high in Omega Fatty Acids & Vitamin E, including Argan, Marula, and Amaranth Seed help to neutralize the effects of pollution and free radicals, and promote a healthier, more vibrant complexion.
ANTIOXIDANT GLOW SERUM
Benefits
NOURISHES, ILLUMINATES, REVIVES & PROTECTS
A blend of powerful antioxidants, including Açaí, Green Tea, and Gotu Kola fortify your skin and give it a firmer, smoother, more supple appearance. Deeply hydrating botanical oils loaded with naturally occurring Pro-Vitamin A, Vitamin C, Vitamin E, and essential fatty acids such as Jojoba, Argan, and Pumpkin Seed Oils nourish and support your skin's natural moisture barrier and protect you from the dulling effects of pollution and other environmental stressors.
Great For: Normal, Dry, Oily & Combination
Helps With: Dryness, Blemishes, Dullness, Hyperpigmentation & Enlarged Pores
Fragrance Profile: Transport yourself to an ethereal and zen-like space with a blend of deeply relaxing Italian Lavender, fresh and herbaceous Sweet Marjoram, and green, sweet & cooling Thyme Oil.
Give Your Skin Gorgeous Nourishment and a Luminous Glow
Smooth 5-7 drops in the palms of your hands. Gently press and massage serum into lightly damp, clean skin. Use as the final step in your PM skincare ritual and before applying sunscreen in the AM. For an extra boost of goodness, mix in a few drops of your favorite Vegan Mia Concentrated Elixirs to meet your unique needs.
100% Certified Organic Ingredients: Organic Jojoba Oil, Organic Argan Kernel Oil, Organic Sunflower Seed Oil - Infused with: [Organic Darjeeling Green Tea, Organic Assam Black Tea, Organic Kumaon White Tea, Organic Rooibos (Red Bush) Tea, Organic Gotu Kola Herb, and Organic Hibiscus Flowers], Organic Marula Kernel Oil, Organic Broccoli Seed Oil, Organic Pumpkin Seed Oil, Organic Açaí Oil, Organic Amaranth Seed Extract, Organic Lavender Essential Oil, Organic Sweet Marjoram Essential Oil, Organic Thyme Essential Oil, Organic Turmeric Extract, Organic Rosemary Leaf Extract
Organic, Active, Vibrant Botanicals
Ingredient Spotlight
Organic Neem Leaf
Neem leaf has been used for thousands of years in Ayurvedic skin treatments. Studies have shown that neem is an effective antiviral, atnibacterial, and fungicide often used to address acne and wounds. In addition, Neem has demonstrated a strong ability to increase the skin's level of collagen and elastin.
Organic Echinacea Flower
Echinacea has been proven to help improve your skin's hydration levels and protect it from oxidative stress. Studies have shown that it has potent antiviral and microbial properties, stimulating phagocytic activity, an immune response that helps remove viruses, bacterias and damaged cells.
Organic Sunflower Seed
Sunflower seed oil is rich in vitamins, antioxidants, and anti-inflammatories. Studies have shown that it is very high in linoleic acid, acting as a ceramide that hydrates and protects the skin's moisture barrier, reduces inflammation, and combats acne.
Organic Jojoba Oil
Pair text with an image to focus on Jojoba's molecular structure and composition are similar to the sebum that our bodies naturally produce to moisturize and balance our skin. Because of this, Jojoba wonderfully hydrates and nourishes the skin.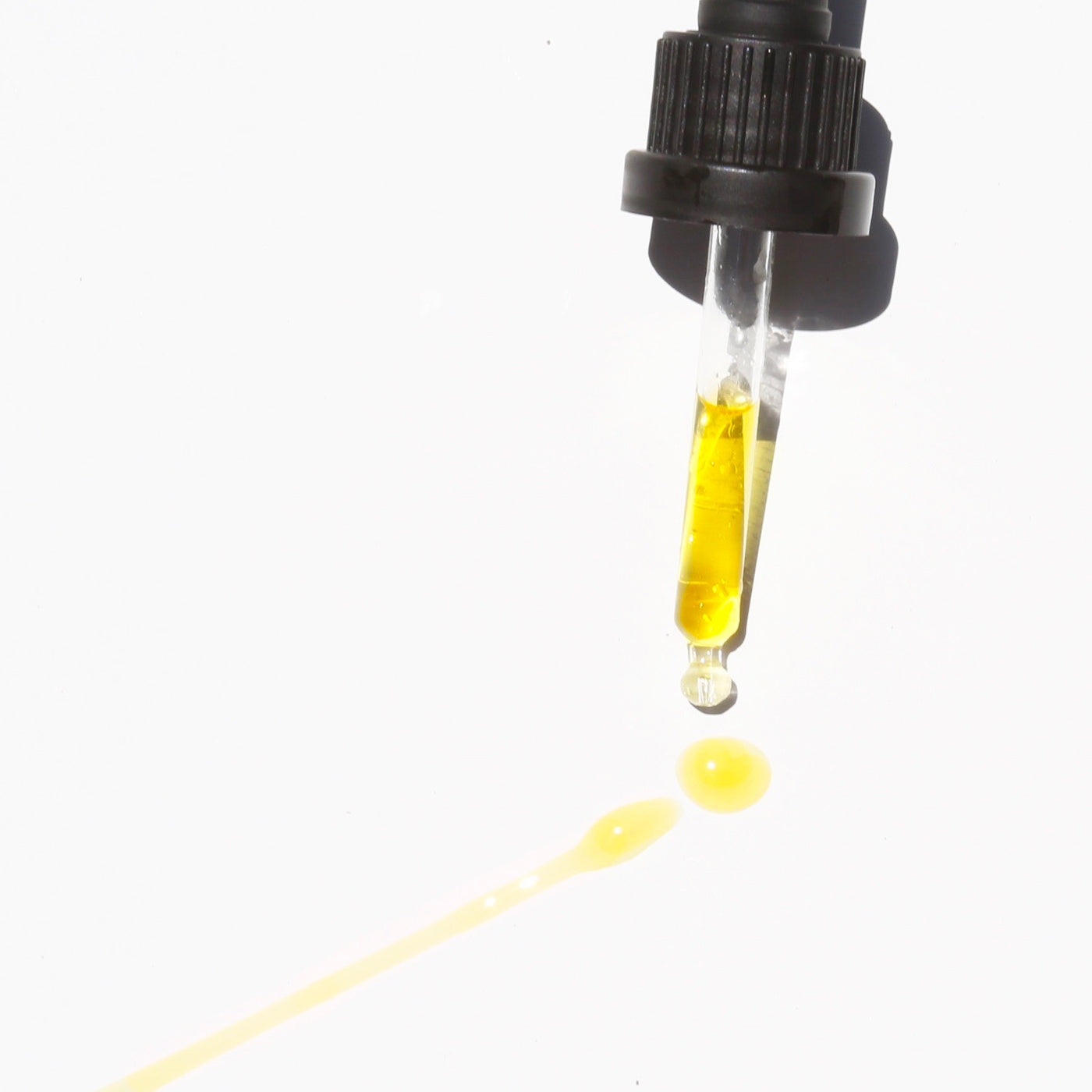 WE KEEP IT CLEAN
Our Clean + Green Promise
We use only 100% natural ingredients sourced from trusted partners who share our values and our commitment to purity, quality & the environment.
WE KEEP IT FAIR
Our 100-day Money Back Guarantee
We're proud to offer our 100-day Good Karma Guarantee™. Simply put, use our products for 100 days and if you don't love them, just contact us and receive a full refund (less shipping). That's it!