Exfoliates, Brightens, Smoothes & Renews.
Our Radiance Superfruit Vitamin C Mask + Cleansing Powder is a totally unique multi-purpose skin brightener that is safe for all skin types. Formulated with nourishing, non-abrasive organic sprouted oat flour, it is ideal as a gentle daily exfoliant to use after your cleansing oil ritual to reveal smoother, clearer, cleaner looking skin. Apply it as a bi-weekly face mask for a big boost of skin-loving Vitamin C & Vitamin A from Acerola Cherry and Camu Camu - two of the richest natural sources of Vitamin C on the planet, and beneficial Papaya Enzymes prized for its ability to remove dead skin cells and give you a healthy glow while decreasing the appearance of blemishes and enlarged pores.
Great For: All Skin Types - Sensitive, Normal, Dry, Oily & Combination
Helps With: Hyperpigmentation, Dryness, Dull Skin, Blemishes, Enlarged Pores & Uneven Texture
Fragrance Profile: No added fragrance - just the naturally occurring light scent of pure, organic botanicals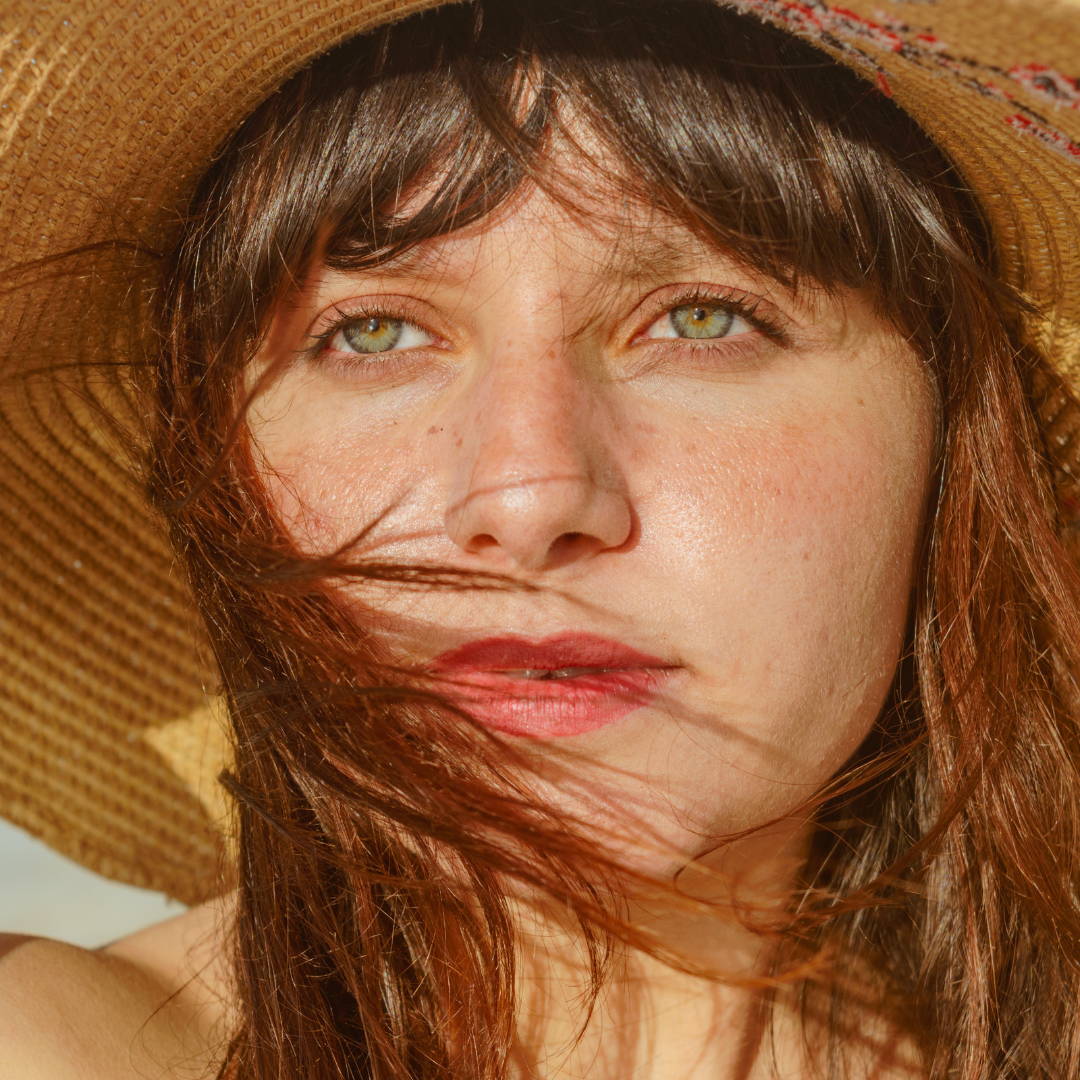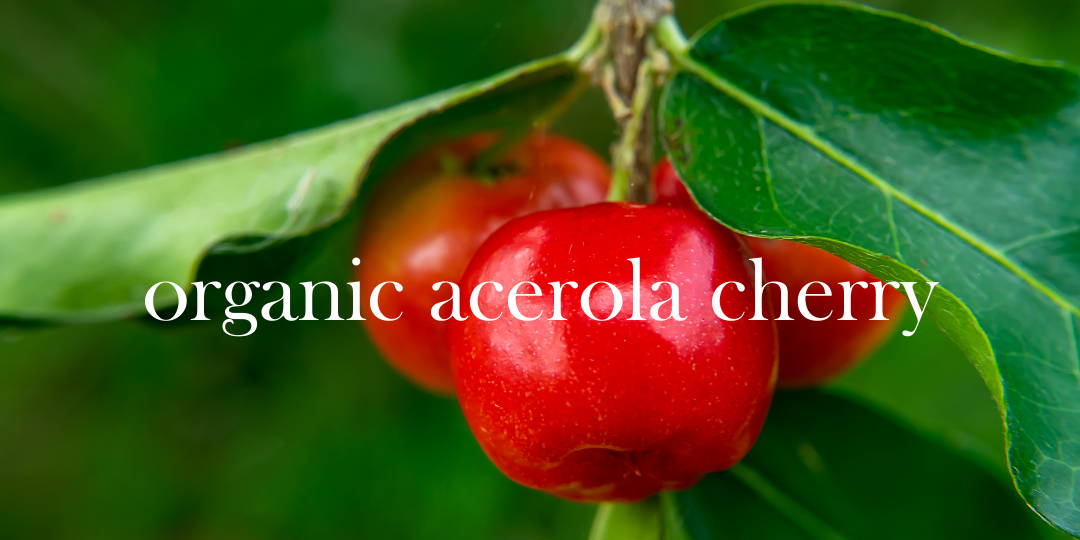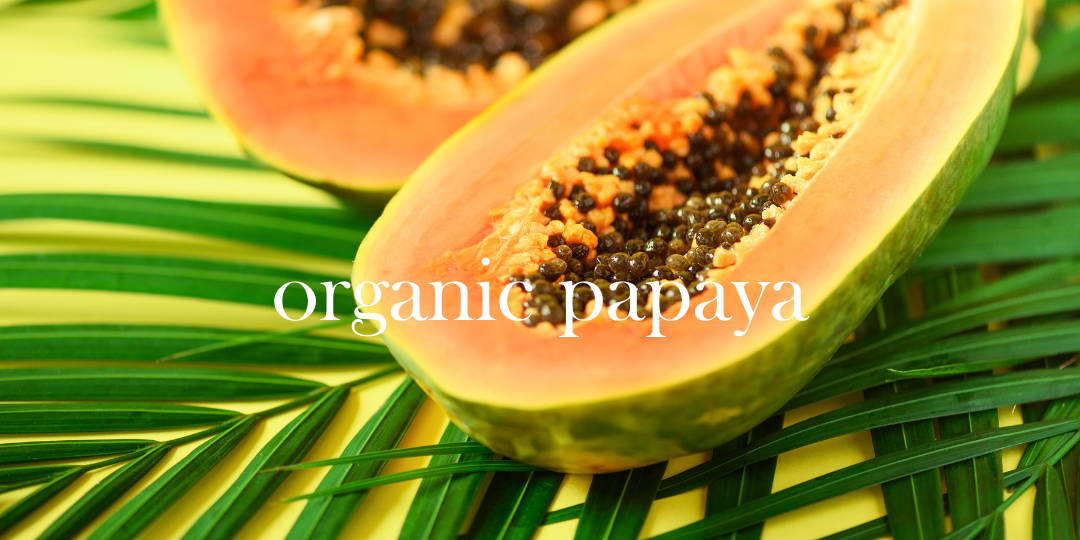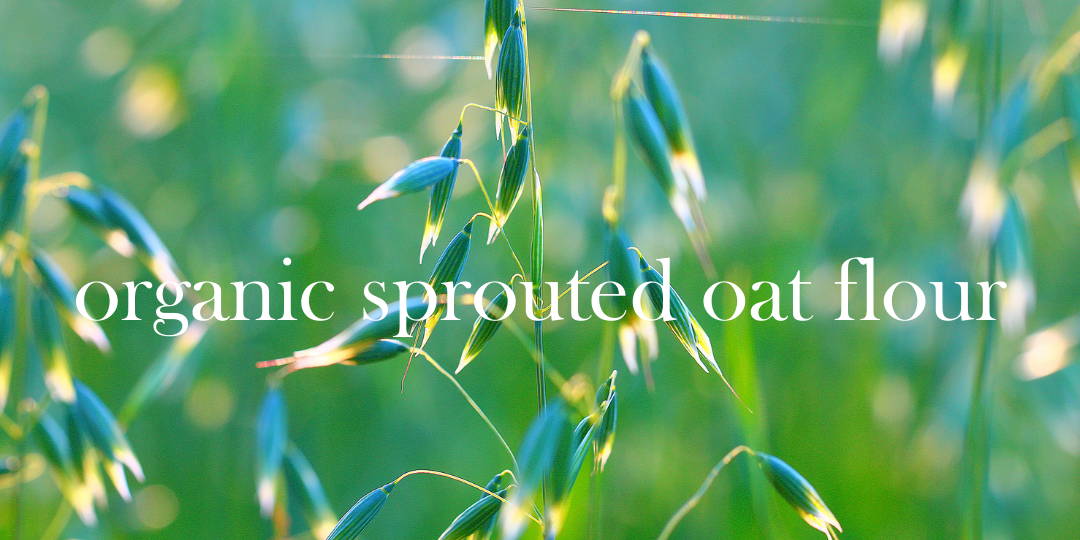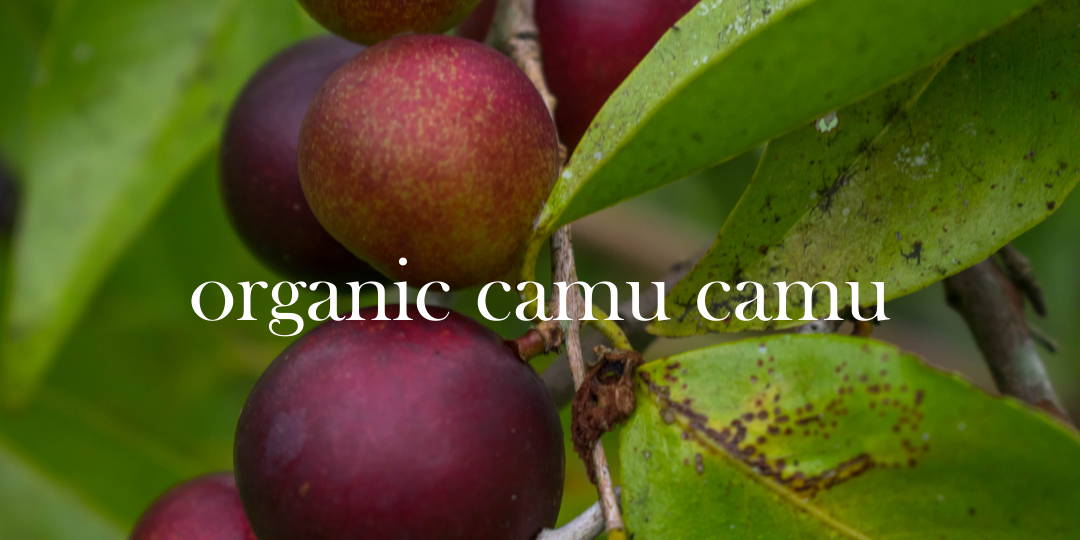 100% Certified Organic Ingredients & Country of Origin: Organic Sprouted Oat Flour (sourced from the USA ), Organic Rosehip Seed Powder (sourced from Chile), Organic Wild Cherry Bark Powder (sourced from the USA), Organic Acerola Cherry Powder (sourced from Brazil), Organic Papaya Powder (sourced from South America), Organic Camu Camu Powder (sourced from Peru)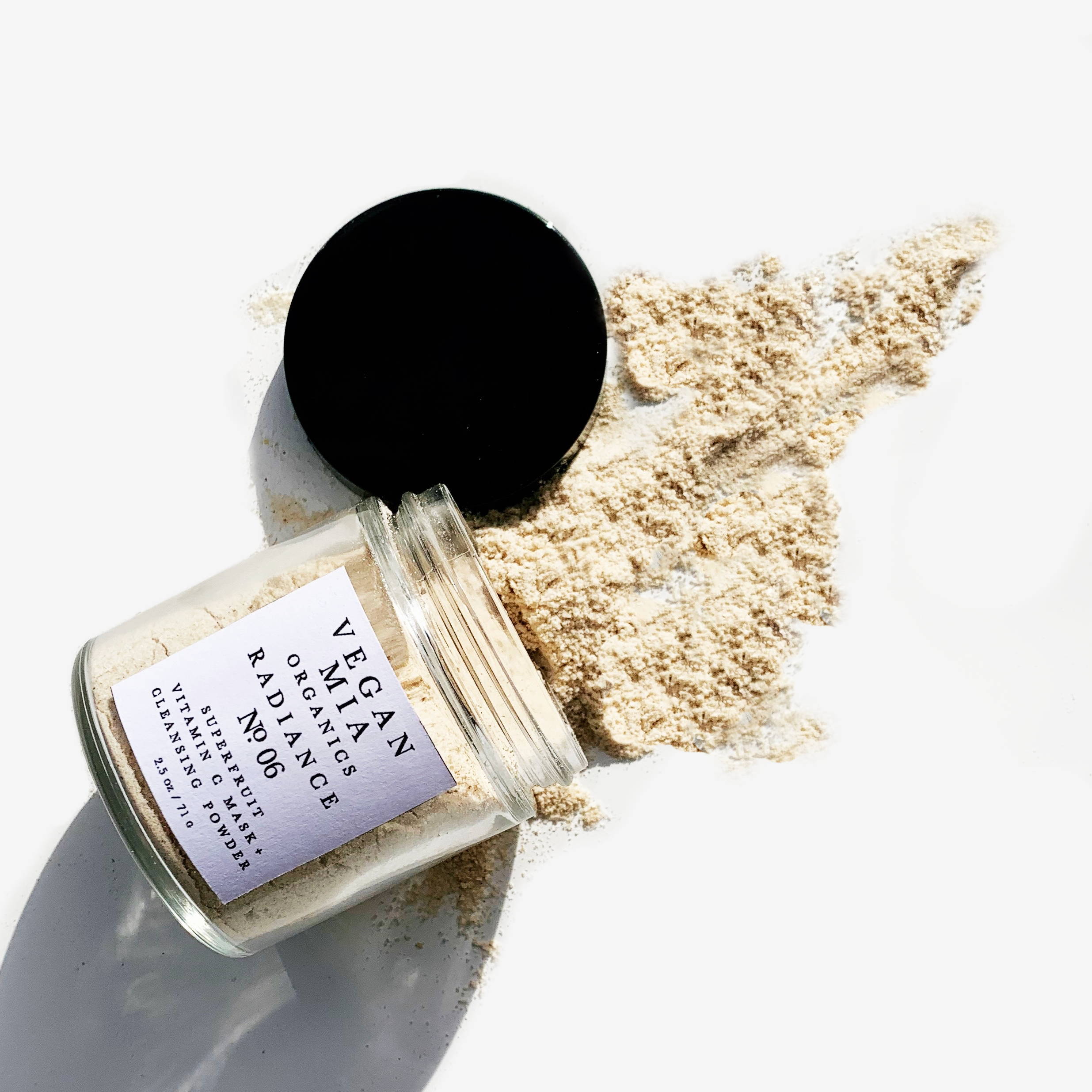 Get Bright, Beautiful Looking Skin with All-Natural Vitamin C and Fruit Enzymes
As a Daily Cleanser & Gentle Exfoliant
Scoop 1 teaspoon of cleansing powder into your palm or small bowl. Slowly add water and mix to activate. Customize to suit your unique needs and preferences. Gently massage into skin, avoiding the delicate eye area. Rinse with warm water, pat dry, and follow with hydration mist, toner, or serum.
Tip: More water = gentler cleansing & less water = more exfoliation.
Mix and apply as you would if using as your daily cleanser, but allow to dry for 5-10 minutes before rinsing with warm water to give the Vitamin C and Papaya Enzymes time to work their magic. Rinse to reveal fresh, vibrant, wonderfully smooth looking skin. Follow with hydration mist, toner, or serum.
We're proud to offer our 100-day Good Karma Guarantee™. It is one of the most comprehensive guarantees in the skincare industry. Simply put, use our products for 100 days and if you don't love them, just contact us and receive a full refund (less shipping). That's it! We ask that you don't return the items because, let's face it - shipping them back would be a hassle and bad for the environment.
Did you know that everyday in the U.S. alone, e-commerce packages travel about the same distance as going to the moon and back ...133,000 times. The only reason other companies ask you to send skincare products back is because they are hoping it will be too much trouble and you won't get around to it. Skincare products cannot be resold and the packaging will end up in a landfill, at worst, and recycled at best. We don't want to make things harder on you or the environment - hence, the Good Karma part :)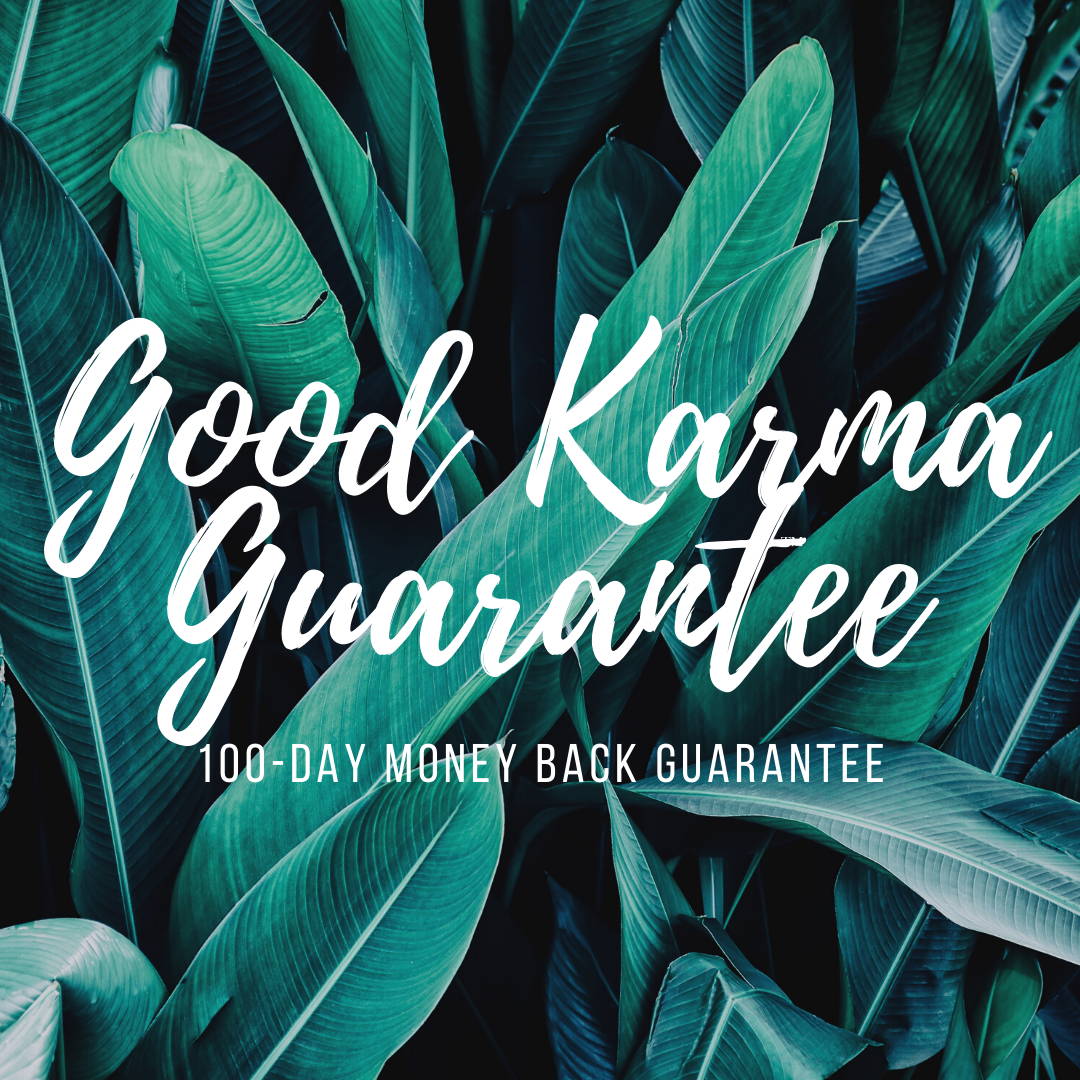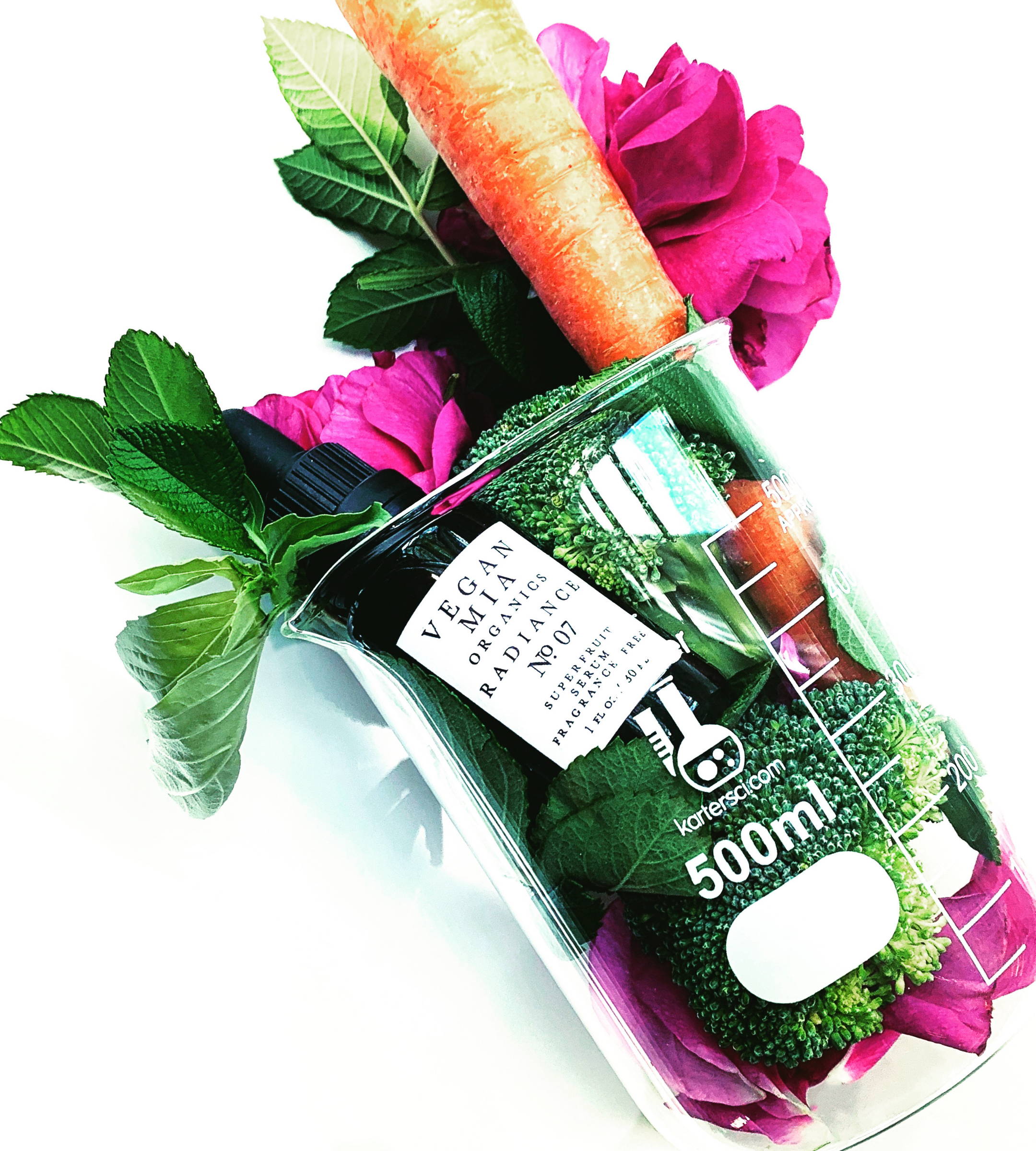 Our Clean + Green Promise
We use only 100% natural ingredients sourced from trusted partners who share our values and our commitment to purity, quality & the environment.
OUR PRODUCTS CONTAIN ABSOLUTELY NO:
Artificial Fragrances
Synthetic Ingredients
Chemicals
Toxins
Parabens
Petroleum-Based Ingredients
Formaldehyde or Formaldehyde Releasers
Phthalates
Triclosan
Sodium Lauryl Sulfate or Sodium Lauryl Ether Sulfate
GMOs
Fillers
Artificial Colors