---
EXPERIENCE THE VEGAN MIA DIFFERENCE...
Everyone's skin is unique and constantly changing with the seasons and the needs of our bodies. Vegan Mia's products are designed to let you customize your skincare and change it up as your needs change. Our system enables you to be your own skincare alchemist and create the blends that work best for you!

The beauty of Bioactive Alchemy™ and the Vegan Mia approach is that we empower you to craft a skincare ritual that is personal , powerful, and thoughtfully created.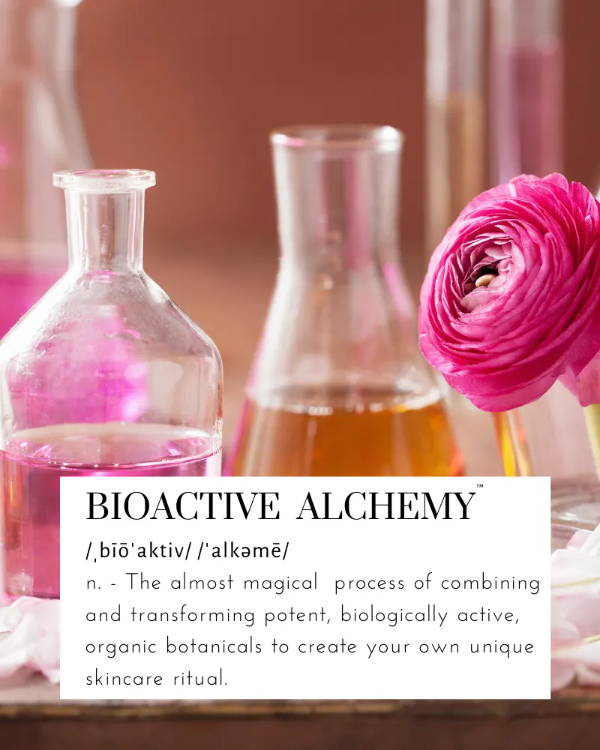 ---
STEP 1: RADIANCE SUPERFRUIT SERUM
Our Radiance Superfruit Serum is the foundation of the VMO Glow Ritual. It is a fragrance-free blend of 7 precious fruit oils that deeply nourish and hydrate your skin.

After washing your face with the cleanser of your choice, gently pat your skin dry. Make sure to leave your skin slightly damp because this will help improve hydration and allow the serum and elixirs to absorb better.

Place 5-7 drops of the Radiance Superfruit Serum into the palm of your hand. Move on to Step 2 to customize your blend.

---
Our Concentrated Elixirs are specially formulated to address specific skincare concerns. You know your skin and what it needs. Now you can create a truly special, custom blend that honors your unique needs.

Clarity Balancing Elixir - Formulated to help your skin look brighter and clearer, reducing the appearance of blemishes, large pores, and discoloration from acne scars and sun damage.

Strength Antioxidant Elixir - Antioxidant-rich green, black, white, and rooibos teas and powerful herbs blend perfectly with skin-loving plant oils, including jojoba, açaí, broccoli, and pumpkin oils & turmeric extract to combat the skin-dulling effects of environmental pollution and give you the ultimate glow.

Harmony Adaptogenic Elixir - Fragrance-free and loaded with potent adaptogenic herbal extracts including Licorice Root, Marshmallow Root, Ashwagandha Root, and Rhodiola Root & deeply moisturizing oils high in vitamin E & essential fatty acids, including Argan, Jojoba, and Marula soothe, soften, and renew your skin's appearance.

Add 3-5 drops of the Elixirs of your choice to the Radiance Superfruit Serum in the palm of your hand.


---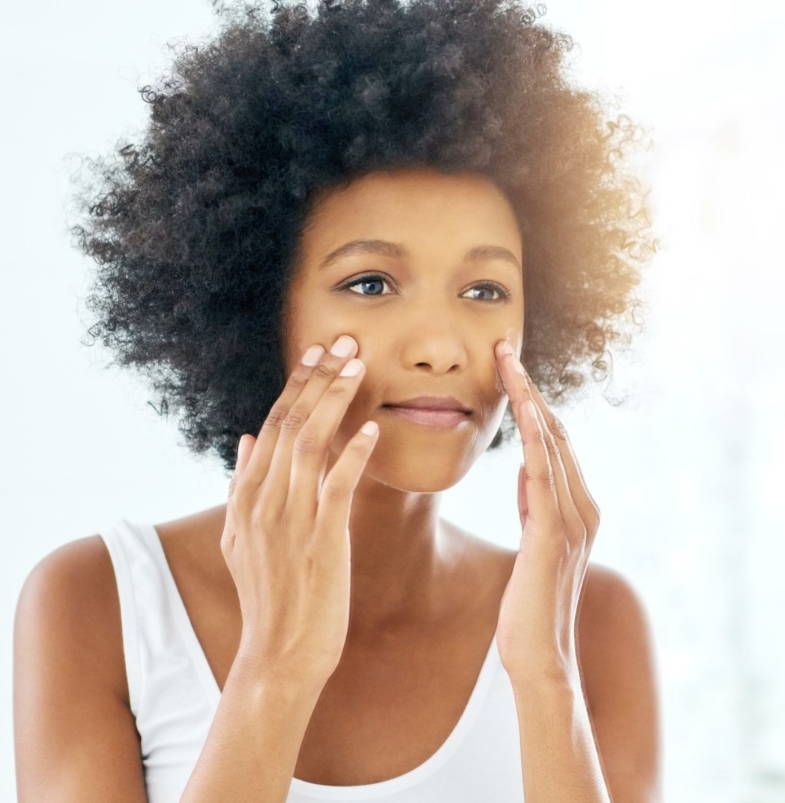 Slowly rub the palms of your hands together to blend the Radiance Superfruit Serum and Elixirs and to gently warm the mixture, allowing for better absorption.


Using gentle upward strokes, press & massage your custom blend into your damp skin, concentrating on your face, neck, and décolletage. Inhale deeply, taking in the natural botanical scents and savoring this moment of self-care. You deserve it!